Thank you for your interest in our Interpreting services at National Interpreting Agency.
This agency offers services for Interpreting for.....
Special Events/ Community
Medical Field (Hospitals/Private Doctors ):
Legal settings(courts/attorney meetings):
We primarily offer ASL (American Sign Language) for a Individuals who are Deaf /hard of hearing or have communication difficulties. We do offer various other forms of Sign Language also, including Deaf/Blind interpreting SSP work.We have recently added Spanish,Arabic, and French interpreters to our list of languages being interpreted.
My name is Gina D Asad and I am the Executive Director of National Interpreting Agency (NIA). I am also an American Sign Language Interpreter with years of experience in this field that I love.

Here you can locate all the information you may need for any interpreting assignment. We are located in the Greater Cleveland Ohio area but have contracted assignments all over the United States.
We offer an array of services such as: community; educational (full-time/substitute positions) for multiple local school districts and trade schools; medical interpreting at several hospitals and private doctors offices; legal /court interpreting and private assignments throughout the community.
Our interpreters are highly qualified and personable individuals who love their career, and are always advancing their skills through workshops and special training events.
NIA also offers job training and internships. Sign language classes are available for companies who are hoping to better communicate with their staff, clients and community. Private tutoring and basic sign classes for individuals are also offered.
Family enrichment workshops are a great resource for people looking to learn a new language. Socialization for the Deaf, Hard-of-Hearing and interpreters is also very valuable, thus we strive to have many free functions for students and the Deaf Community to unite and communicate in ASL.
FLYER
Please don't hesitate to contact me with any further questions, comments or concerns, and yes, we do not believe in automated services, so someone will answer you call, or return your phone call promptly.

Thank you for visiting!
Enjoy!
National Interpreting Agency is a proud member of: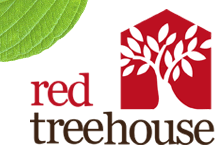 SIGNING

TIME

ACADEMY

Baby Signs Inc

RED TREE HOUSE

Connecting for Kids
/